Rose Bowl Parade Log
Those who were part of the Pocatello High School 1963 Tournament of Roses Parade Band will definitely want to read this! Even if you weren't part of it, I think it will bring back some memories. If you'd like to read it, click on the link below and it will download as a .pdf file which will be read automatically on your computer if you have Adobe Reader. BE PATIENT! Depending on the speed of your network service, this could take a minute or more to download. Once it is complete you can read it and/or save it on your computer.
Special thanks to our classmate, Ginger Jones Walmsley, who was one of the creators of this great document and who managed to find a copy at her mother's house!
Click here to access the "Trip to Pasadena" travelogue!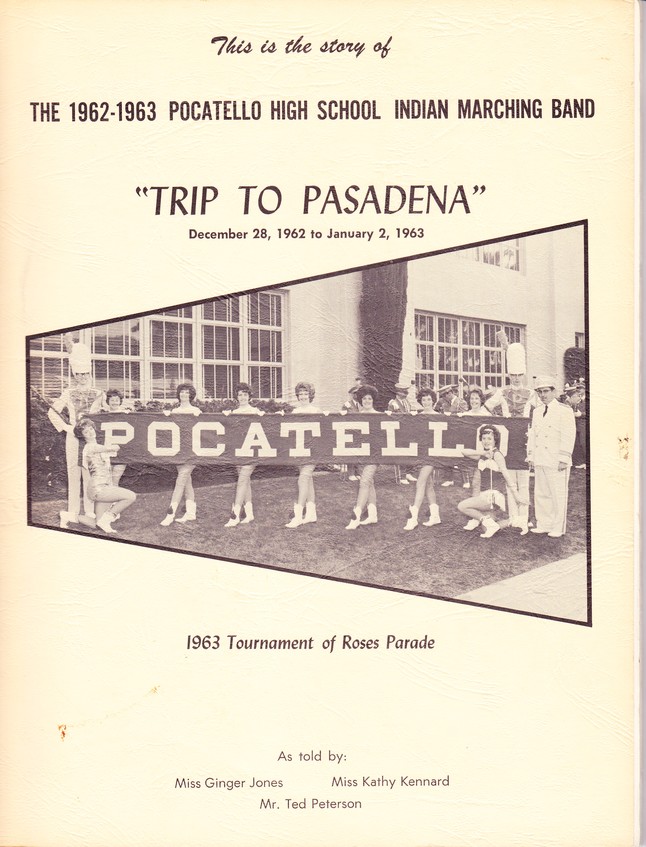 .